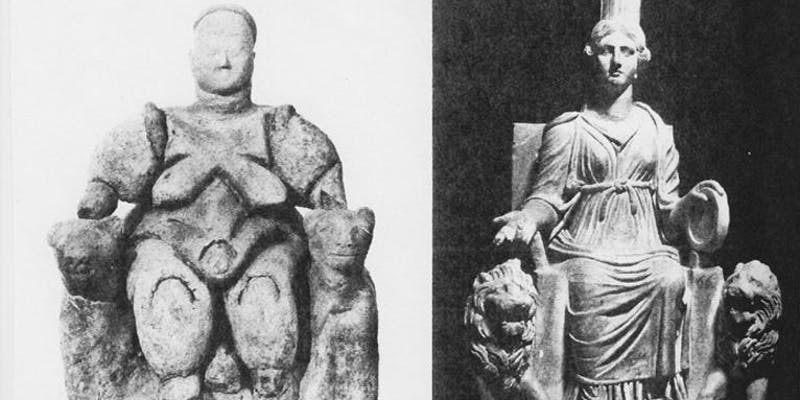 SACRED FEMININE: The Art of the Goddess
Join London Drawing Group for the return of our sell-out Drawing Tour, SACRED FEMININE: The Art of the Goddess, held in the treasure trove of histories and artefacts that is the British Museum! For all those who were interested in the original Sacred Feminine Tour, this one's for you!!
We all know the names of the Gods. God the Father, Zeus, Mars, Allah, Poseidon, Buddha, Horus, Set, Shiva, even Jesus Christ. These are the names that go down in history, written into the sacred texts and remembered by those that write the history books, aeons later. We know their stories, the stories of the powerful men who worshipped them; popes, kings and emperors, and we know the women that hang at the edges of those stories, sidelined, fated to contend with the glory of their more famous counterparts, but how many people know Inanna? Lakshmi? Amaterasu, Hel, Sekhmet, Tefnut, Ixel, Isis, Brigid, Freya? – if you don't know these names, its hardly surprising. These names are the names of Female Divinities.
At a point in History where the perverted and the powerful are popping out of the patriarchy like daisies, we believe that the time is ripe for a refocusing on the stories and mythologies of the SACRED FEMININE: the spark of the divine in woman.
Join London Drawing Group for a guided drawing tour that explores artefacts and histories of Female Divinities from all over the world, crossing over two thousand year's worth of History and Culture, dissecting their journeys and demises. With a tour of the Museum in the morning twinned with a tailored series of Drawing Exercises throughout the afternoon, expect to be awed by the Art of the Goddess.
---
Now in their second year, London Drawing Group's 'Drawing Tours' are a fantastic series of workshops designed to help both professional artists and complete beginners experience the joys of the London galleries and museums in a new way.
Through our subject-specific guided tours you will draw from the surprising histories and personal stories behind well-known works housed in London's most iconic buildings, and through the expertise and guidance of our tutors, experience the works in a totally different light.
**Please remember to bring a sketchbook and pencils etc or a drawing board and sheets of loose paper if you prefer. Meet inside the front entrance of the Museum at 10:45am.
PLEASE ALLOW AT LEAST TEN MINUTES FOR GETTING THROUGH THE NEW SECURITY/BAG SEARCH AT THE FRONT OF THE MUSEUM!!!!
There will be a break for lunch and the session will finish at 4:30pm**
Please note that this is an internal tour run by London Drawing Group, and if you are late gallery staff will not be able to direct you, latecomers on the day should refer to their information pack received via email for their tutor's contact details.